A cosy family-run hostel in Bolshie Koty, a tiny village on the shore of Lake Baikal. 
A peaceful hideaway in the heart of nature.
Rest for the Body and Soul
Lesnaya 7 is a simple and cosy space for those who value peace and genuinely love nature. The village is reachable only by boat or a 20 km walk from Listvyanka along the Great Baikal Trail and has an irresistible charm of its own.
Bolshie Koty with its secluded location is a perfect option for those who want to escape the hustle and bustle of the city and fully immerse in southern Baikal's pristine and diverse nature.
Lake Baikal is known as a place of great power. It teaches one to slow down and brings clarity to the mind. We try to sustain an atmosphere of tranquility in tune with the surroundings of our hostel.
From 750 to 1 200 Rub

per person for 1 night
We offer accommodation in detached huts for two or three people. The cost depends on the season and the number of people renting the hut (solo travellers get a discount). There is a communal kitchen with a fridge, a stove, hot running water and all necessary stuff for cooking. Shared bathrooms and hot showers are located in specially equipped cabins.
Our hostel has been slowly growing since 2008 and each of the huts is unique in its own way. The 'Chinese house' with a pagoda-style roof boasts a small terrace and the best view of the lake, while the authentic log hut is imbued with the spirit of the old times. The spacious house with three bunk beds is best suited for big groups, while the cozy room with a mansard roof has a certain romantic appeal. Families often opt for the two-room house equipped with a kitchenette of its own.
We lay emphasis on high quality eco-friendly materials: our huts are built from wooden logs and stay warm even in the cool weather. The rooms have a simple and functional design highlighted by lovely details that create a special atmosphere.
Bolshie Koty offers exciting activities for adventure lovers seeking no comfort of civilization and ready to embrace the outdoors. The hosts are fluent speakers of English and German and are will gladly inform you about the local trekking and sightseeing options.
Hike enthusiasts are advised to come to Bolshie Koty by boat and set out to Listvyanka early the next day. This allows one to spend the whole first day in the village and fully enjoy the atmosphere of the place.
Trekking along the Great Baikal Trail
The village lies on the famous Great Baikal Trail between Listvyanka and Bolshoye Goloustnoye and boasts of fabulously scenic spots in both directions with wild woods, precipitous cliffs, shingle beaches and endemic plants!
Cape Skriper several kilometers away from Bolshie Koty offers a breathtaking view of Lake Baikal and Bolshie Koty. It is an excellent option for a half-a-day hike.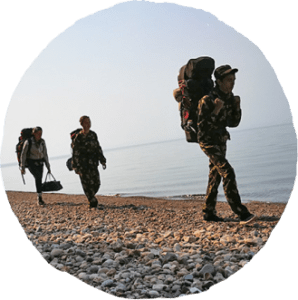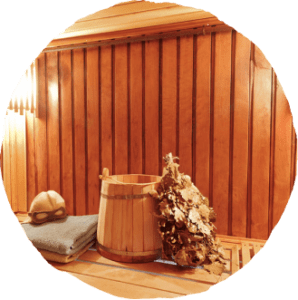 Russian Banya
Upon prior request we can prepare a wood fired Russian banya and introduce you to this ancient tradition known for its magical rejuvenating effect (banya and bath brooms are available for an additional fee).
Boat Tours
We can help you organize a boat tour to other places of interest in the Baikal region: Listvyanka, Port Baikal, Peschanaya Bay etc.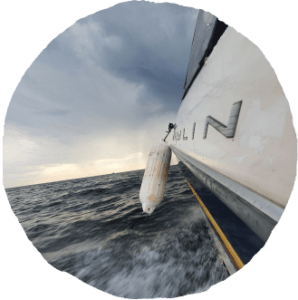 The best source of information about our hostel are the people who have been here. We have selected a few of the latest reviews. You can see more at Tripadvisor and Booking.com.
Несколько раз останавливались в хостеле на Лесной 7 и с друзьями, и с родителями. Теплые, чистые домики. Есть отдельный домик на улице с душем (горячая вода подогревается бойлером) и туалетом. 
Хостел расположен недалеко от пристани и удален от большого отеля на другом конце поселка (в отеле любят останавливаться шумные компании, так что это большой плюс). В каждом домике есть кухня с посудой и столовыми приборами. Хозяева всегда подскажут маршруты прогулок.
Не первый год останавливаюсь в этом хостеле, другого места не ищу. Уютное, чистое жильё, есть горячий душ, баня, благоустроенные туалеты. Атмосфера благостная, хозяин гостеприимный и поможет в любой ситуации, гости чувствуют себя защищёнными от любого беспокойства. Можно разместиться в одиночку и группой, есть разные комнаты, на любой вкус. Кухонные зоны оборудованы всем необходимым, приятно с веранды созерцать Байкал с чашечкой чая, гости доброжелательны, а других тут и не бывает. Благодарю за это каждый раз, когда выбираюсь в Коты.
Очень понравился и поселок, и сам отель. После суеты большого города и работы- идеальное место для перезагрузки. Красивые виды на озеро, много пеших троп, экологически чистое место. Возможно, кому-то это важно- в Больших Котах ловит связь только двух операторов: МТС и tele2. Чтобы добраться туда, проверяйте расписание теплоходов на сайте Восточно-Сибирского пароходства или будьте готовы пройти 20 км пешком от Листвянки по невероятно красивой тропе. Хостел идеально вписался по атмосфере с атмосферу деревни - тут есть баня, общая кухня, где можно общаться с туристами со всего мира, и комнаты на 2-3 человека в отдельных домиках, где можно уединиться.
Замечательное место, в меру спокойное, в меру оживленное - идеальное сочетания для отдыха в таком месте как Большие Коты: можно побыть одному, насладиться видами Байкала и природы вокруг, а можно пообщаться за чашечкой чая на веранде столовой (откуда, кстати, открывается замечательный вид) с другими постояльцами со всего мира. Рай для визуалов и кинестетиков: в хостеле очень много преинтересных вещей, привезенных хозяином Алексеем из его поездок по всему миру, я осталась просто очарована дверными ручками. Алексей - очень гостеприимный хозяин, всегда встретит с "Восхода", если боитесь заблудиться, расскажет, куда можно сходить в округе.
Прекрасное месторасположение! Это лесной зеленый склон, практически не нарушенный. Близко к пристани, берегу. Расположен прямо между двумя участками Большой Байкальской тропы. Продуктовый магазин недалеко. Очень понравилось, что это зона free от курения, алкоголя, жарки шашлыков! Алексей и Наталья были всегда благожелательны, легко решались текущие вопросы, Быт простой, кое в чем спартанский, со всем необходимым (горячий душ. оборудованная кухня). В общей кухне висит памятка, как звучит приветствие на разных языках. Впечатлила интересная креативная дверь на туалете. Все вместе создает всегда хорошую спокойную доброжелательную атмосферу. Подходит туристам, идущим по Тропе, точно не подходит любителям шумного отдыха и комфортабельных апартаментов.
One can either take a fast ship from Irkutsk or Listvyanka to Bolshie Koty or hike along the Great Baikal Trail. If you have any questions about the hike, need help buying tickets or require any other information, get in contact with us and we will do our best to help!
Russia
Eastern Siberia, Lake Baikal
Bolschie Koty village
7 Lesnaya street
We speak Russian, English, German and Chinese!
The ship tickets can be bought at www.vsrp.ru or the ticket office in Irkutsk (98-g Marshala Zhukova Street). Navigation starts at the end of May and stops at the end of September. Please check the up-to-date schedule at www.vsrp.ru.
Listvyanka is 60 km away from Irkutsk and can be reached by taxi (around 1500 Rubles for a one way ride) or a minibus (120 Rubles).
A minibus ride takes about 1 hour and starts from Irkutsk Central Market. In the high season there is a minibus nearly once every half an hour from 9 am to 8 pm.
Upon coming to Listvyanka one can take a boat or a ship further on to Bolshie Koty (tickets are available at www.vsrp.ru or the ticket office in Irkutsk (98-g Marshala Zhukova Street)). Please check the up-to-date schedule at www.vsrp.ru.
Besides, we can help you order a private boat.
The hike takes about 4-6 hours (21 km). The trail runs through the territory of the National Park, so one has to obtain a special permit from the forestry (the office in Listyanka is located at 2 Gorkogo Street, on the right side of the main road from Irkutsk). A 1 day permit costs around 100 Rubles per person.
The safe marked trail starts at the end of Gudina Street in Listvyanka. Avoid the trail starting at the Baikal coast: some of its sections are dangerous!
You can book a room right here and now: just put in your dates and contact information. We will get in touch shortly to tell you about the type and cost of rooms available and to confirm your booking